Welcome to Yaffle!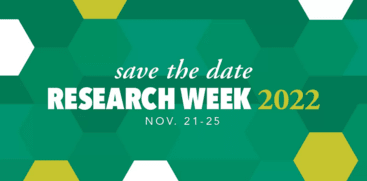 Research week 2022
November 21-25 marks Memorial's fifth annual Research Week, where we celebrate and raise awareness of Memorial's internationally renowned research expertise and encourage more multidisciplinary collaboration among the research community.
For Research Week 2022, Yaffle is celebrating the work of our graduate students at Memorial. From November 21 (00:00) to November 25 (23:59), any current graduate student that updates their Yaffle Profile will be entered to win a $100 Amazon gift card! Simply login with your MUNL credentials, and tell us about yourself and your research and you'll be entered to win one of two prizes.
One entry per person. Promotion is open to currently enrolled graduate students at Memorial University only.
Projects by Memorial University's Strategic Research Themes
Explore projects based on Memorial University's research strengths and applied research areas.