Harris Centre - RBC Water Research and Outreach Fund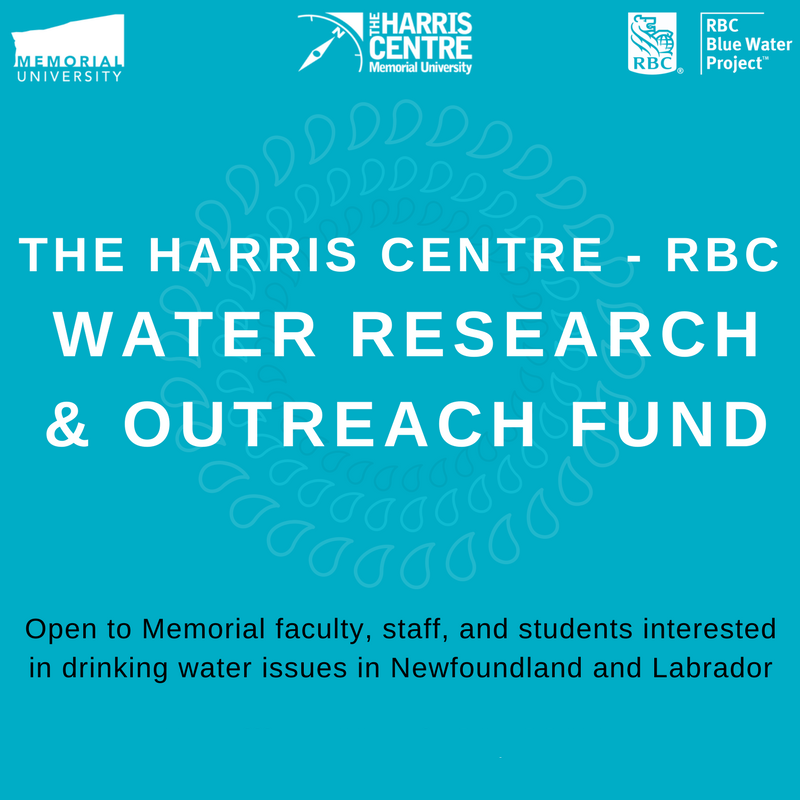 Contact
mandys@mun.ca
Network Description
The Harris Centre Water Research and Outreach Fund is a funding program administered by the Leslie Harris Centre of Regional Policy and Development at Memorial University. The program offers funding for applied research projects related to drinking water issues in Newfoundland and Labrador. To date, 23 projects have been funded by the program.
The objectives of the Harris Centre RBC Water Research and Outreach Fund are to:
contribute to research evidence that will inform public policy or assist community groups in their local decision-making;
increase faculty research in rural drinking water issues especially research that addresses specific community needs in research projects;
make a difference in the lives of Newfoundland and Labrador people.