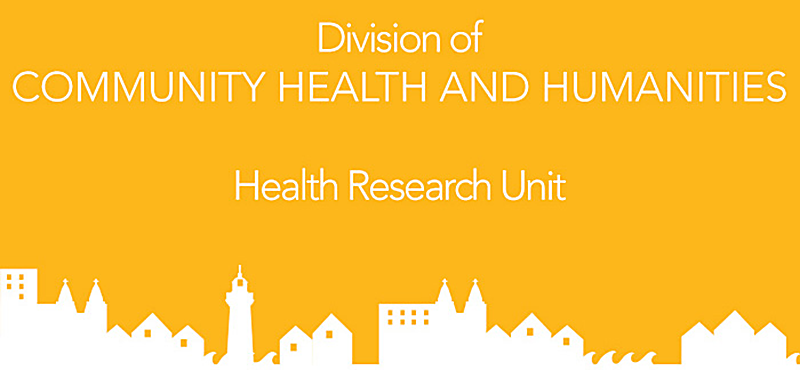 Contact
709-864-6643
hru@mun.ca
Faculty of Medicine, Memorial University
Network Description
The goals of the Health Research Unit are to make available the professional skills and experience in the Division of Community Health and Humanities to communities, organizations and agencies, government, industry and other faculties.


This network of health researchers includes specialties in Population Health, Aboriginal Health, Child and Youth Health, Global Health, Maternal Health, Mental Health, Disease and Injury Prevention, Ethics and Privacy, Environmental Health, Epidemiology and Surveillance, Health Economics, Health Information, Health Policy, Health Promotion, Health Protection, Health Services, Nutrition and Health Statistics.


The HRU assists in matching researchers, organizations and agencies interested in conducting health research with the experience and expertise of Community Health and Humanities, and offers a range of research support services.


Services include:
-Project Management-Survey Design, Implementation and Administration
-Data Management
-Quantitative and Qualitative Analysis
-Knowledge Translation and Exchange-Research Ethics Board Submission
-Transcription from Audio or Video