The Last Four Sheep of Exploits Island
Description
Campbellton Berry Farm found itself in ownership to 6 sheep hailing from the Exploits Island region. Their hope was to provide their farmland the benefit of grazers to trim and fertilize the soil. What they got was a conservation project of cultural and economic significance, and they are looking for assistance/expertise.
The flock
This particular breed of Newfoundland sheep came from a line that had been isolated on Exploits Island for at least 83 years. This genetic study shows they are a unique lineage, and also related to rare conservation breeds of sheep from Exmore and Dorset in the south of the United Kingdom.
Some qualities of the breed: both ewes and rams are often horned; a hardy, easily managed breed which has the ability to thrive on rough moorlands with low-quality feeds; excellent wool production as well as meat, and breed in the spring and fall.
Very few viable breeding ewes remain anywhere in the province. A recent breeding of the last living ram (since passed) from Exploits has produced a replacement sire. We hope to breed the Exploits Newfoundland Sheep back to their former glory, not only for the conservation of breed itself, but for the cultural and economic debt they are owed, and the future potential they hold. One has only to look to the Islands of Shetland or the Hebrides or Iceland to see successful incorporation of local sheep breeds into local economies and cultures.
But to do this we need help!
Funding or assistance finding funding for fencing in grazing, breeding areas and sheds for our Farm Market location so tourists can see, interact and feed them.
Campbellton Berry Farm's vision is "Food for Body & Soul". We have pursued this for three generations making the investments necessary to see this through. Food production funding is readily accessible, but in other areas such as infrastructure, research and staffing and marketing, procuring funds is more challenging. Do you have information/expertise on where this type of funding can be found?
Experience and expertise from folks who know what it is like! Raising sheep, marketing products, and promoting and allowing others to engage with the flock itself.
Information or assistance in researching how this lineage came to NL. The story behind this breed is key to ensuring success for future generations of sheep and island residents.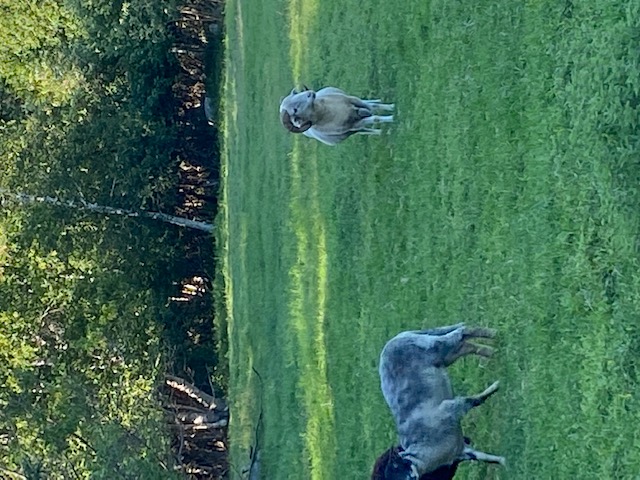 Contact Name
Philip Thornley (#14989)
Strategic Research Themes

Community and Regional Development

Environment, Energy and Natural Resources