New Technique Describing Spatial Scaling and Habitat Selection in Riverine Habitats
Description
We propose a quantitative multi-scale technique based on frequency analysis and randomization to study habitat selection by fish in riverine habitats. The technique can be used over any range of spatial scales in an environment with irregular boundaries. We illustrate the approach using simulated distributions and field data on juvenile Atlantic salmon (Salmo salar) distributions obtained by snorkeling in North Harbour River, Newfoundland, Canada. We suggest that current habitat models may be improved by a more explicit use of space and time scales.
Multi-scale approaches to study fish-habitat relationships and multi-scale habitat models may be better at capturing how fish are associated with their environment than single-scale approaches and models. Habitat selection studies should focus on identifying scales most appropriate to management questions. From this, management of fish populations and fish habitats may be improved.

Published in: Regulated Rivers Research & Management, 14 (1), 107-118. 1998.
Industry Sectors
Fishing, hunting and trapping
Project Lead(s)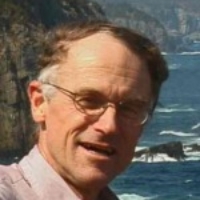 David Clayton Schneider

Richard L Haedrich

T.P. Bult
Strategic Research Theme

Oceans, Fisheries and Aquaculture