Mortality, Movement, and Body Size: Critical Scales for Atlantic Cod (Gadus morhua) in the Northwest Atlantic
Description
The problem of scaling spatially and temporally limited data to larger scale questions can no longer be ignored as evidence accumulates that the importance of any given process, relative to another, depends on spatial and temporal scale. A recently developed graphical technique allows identification of critical space and time scales, which separate scales at which one rate prevails from scales at which another rate prevails.
Data was used from the literature to test a series of hypotheses concerning change in critical scales with change with life history stage in Atlantic cod (Gadus morhua). The critical scales for mortality relative to kinematics increased slightly for pelagic juveniles relative to drifting eggs, decreased substantially for demersal juveniles relative to pelagic juveniles, increased again in adults, and, contrary to expectation, remained high in large adults. Critical time and space scales were found to be linked and cannot be taken as constants.
Published in: Canadian Journal of Fisheries and Aquatic Sciences. 46 (Suppl.) 180-187. 1999.
Industry Sectors
Fishing, hunting and trapping
Funding
Northern Cod Science Program, Department Of Fisheries And Oceans

Theme
Biodiversity
Cod
Fishery Research
Project Lead(s)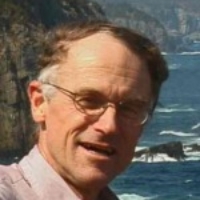 David Clayton Schneider

Robert S Gregory

David A Methven

T. Bult

D.A. Methven

D.W. Ings

V. Gotceitas
Strategic Research Theme

Environment, Energy and Natural Resources

Oceans, Fisheries and Aquaculture