Two-Eared Listening for Deeper Understanding: Restorative Justice for NL
Description
The best summary of this project are the details provided at the project website: https://www.twoearedlistening.com/home.
Here the tone and experience of this very special project/event is captured using video, artwork, music, and visual graphic recordings. Two-Eared Listening for Deeper Understanding: Restorative Justice for NL is the title of a project that began prior to Covid with a SSHRC Connection Grant for creating an event that sought to provide the province of NL with deeper insight regarding the potential for nurturing a healthier relational culture in the context of education, justice, and society through restorative justice. What began as a vision for bringing national and international western experts to NL, turned into a deep realization that the true experts in the field are Indigenous Elders and Leaders who continue to guide their communities through healing journeys necessary to address the harms done to them at the hands of European colonizers past and present.
With the significant and intentional guidance of Chief Mi'sel Joe from Miawpukek First Nation, MUN professors Rodway, Giwa, Moore, Ricciardelli, and vaandering worked together with grants facilitator Ms. Lisa Charlong-Norris, and an Indigenous Advisory Committee from across the province to design and implement an event that would allow Indigenous people to lead in authentic ways. They emerged from their often assigned and restricted roles of 'consultants' to challenge and lead key decision-making stakeholders who attended from across the province's government, education, judicial, and social contexts.
Two-Eared Listening was taught and practiced throughout the 3-day event that began with sharing a meal, a collaborative arts-based event with First Light called Stories and Songs of Justice and Strength during which Indigenous Elders Calvin White, Emma Reelis, Ellen Ford, and Elizabeth Penashue took time to share stories of their realities. On the second day, Indigenous Chiefs and Presidents presented their perspectives on the importance of Learning from Our Past to Help Brighten Our Future. These contributions were highlighted and responded to by the members of the planning committee. During the afternoon, participants continued their two-eared listening in break-out sessions that emphasized one of education, judicial, or social contexts. An Indigenous and non-Indigenous presenter elaborated on their perspectives of restorative justice for the province. The final morning pulled all the facets of the Gathering together with a responsive circle facilitated by Chief Joe, a Mide-wiigwas "Giveaway" Ceremony, and a celebratory lunch. The 135 in-person participants along with the 25 online participants were moved deeply by the event requesting future events to continue listening with 2-ears to Indigenous wisdom from Indigenous peoples who continue to graciously offer their insights infused with clear recommendations for how healing and hope are possible for all people of this province.
We trust that through follow up research, a variety of writing projects, and on-going Gatherings we will contribute to a shift in thinking and practice here in the province where we all truly learn how to honour each other as worthy and interconnected.
Departments
Faculty of Education
Sociology˙(Sociology and Criminology)
School of Social Work

Lead Organization
Relationships First: Restorative Justice Consortium-NL
Miawpukeke First Nation

Location
323 Prince Philip Drive
St. John's, NL
Canada

Funding
SSHRC Connection Grant
MUN Public Engagement Accelerator Grant
Sponsorship Funding from various businesses and institutions in NL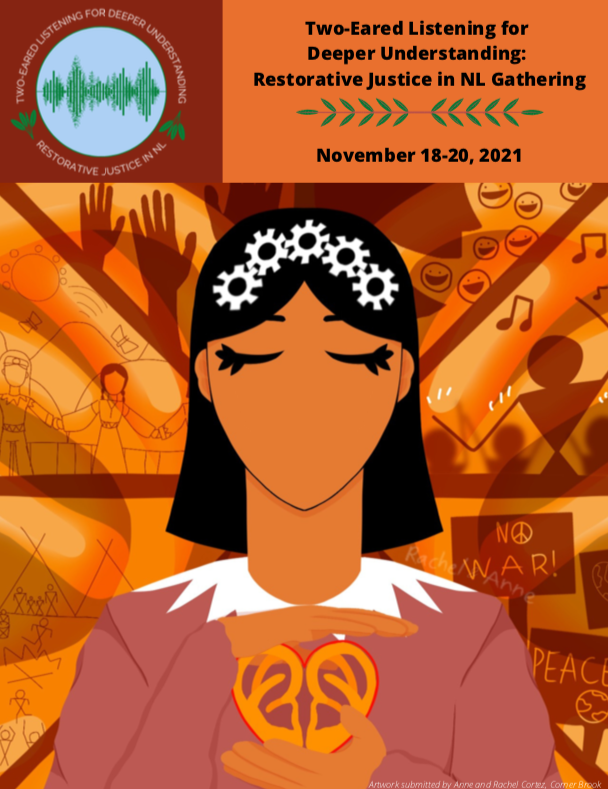 Project Lead(s)

Chief/Dr. Mi'sel Joe

dorothy vaandering
Collaborators

Chief/Dr. Mi'sel Joe

Ms. Lisa Charlong-Norris

Dr. Joelle Rodway

dorothy vaandering

Sylvia Moore

Rosemary Ricciardelli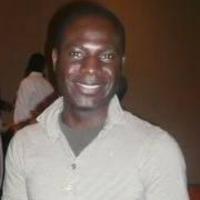 Sulaimon Giwa
Strategic Research Theme

Aboriginal Peoples

Community and Regional Development

Creative Arts, Culture and Heritage

Governance and Public Policy

Social Justice

Well-being, Health and Biomedical Discovery