SJCNL-ZWAT Brand Audit 2022
Description
Plastic pollution is a global crisis affecting global flora, fauna, and human health. Plastics are ubiquitous in our homes and in litter found on beaches and roadsides. A staggering 97% of waste by weight, volume, and toxicity is industrial solid waste (ISW) (Liboiron and Lepawsky 2022:9, forthcoming).
This project connects citizen scientists working at the household level in Newfoundland and Labrador with the #breakfreefromplastic global movement. Using a brand audit, this project seeks to identify and target the worst polluters of plastics and curb the plastics crisis. A brand audit is the analysis of plastics collected over a given period of time from a particular location, noting usage category (e.g., food packaging), type of plastic (e.g., PET), any visible brand and count of each item (e.g., bottle caps).
The project has four core activities: 1) a brand audit in households on the Avalon, the West Coast, and across the province of Newfoundland and Labrador; this data will be submitted to the #breakfreefromplastic global brand audit (July-August 2022); 2) a published report presenting the findings of the brand audit, with a focus on sources of plastic, and the experiences of the project participants and team (August-October 2022); 3) the creation of educational materials for schools and community-based organizations related to our findings, experiences, and ways to take action (August-September 2022); 4) a social media campaign based on brand audits of the past three years (August-September 2022).
Beyond 2022, the SJCNL-ZWAT plans to continue organizing province-wide brand audits on a yearly basis, with the goal to include commercial and industrial sources of plastic pollution in future years. This is in line with current research that has found that municipal level recycling programs have not reduced the amount of plastic pollution (MacBride 2012), in fact it has increased. The problem, and solution to, plastic pollution is more aptly understood on the production side.
For more information, check out these works cited:
Liboiron, Max, and Josh Lepawsky. 2022. Discard Studies: Wasting, Systems, and Power. Cambridge, MA, USA: MIT Press.
MacBride, Samantha. 2011. Recycling Reconsidered: The Present Failure and Future Promise of Environmental Action in the United States. Cambridge, MA, USA: MIT Press.
Collaborators

Kerri C Neil

Megan Stuckless

Kim Shipp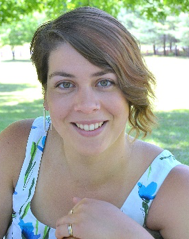 Sarah Sauvé
Strategic Research Theme

Environment, Energy and Natural Resources