Gender Parity in the Forest Sector: Identifying Barriers and Opportunities Through Collaborative Research
Description
The forest sector has an enormous socio-economic and environmental importance worldwide, particularly for rural communities in places such as Newfoundland and Labrador (NL), Canada (FAO & UNECE, 2020; NRCAN, 2021). Nevertheless, the sector faces considerable challenges including decreasing demand for traditional products, increasing competition with international players, negative perception toward the sector, and path-dependencies such as a homogeneous, male-dominated, and ageing workforce (Brunson, 1996; Hurmekoski et al., 2019; NRCAN, 2021; Philp, 2018). In Canada, women are severely under-represented constituting ca. 15% of its workers in 2018 (FAO & UNECE, 2020; Statistics Canada, 2021). Studies in Canada (Reed & Varghese, 2007) and Europe (Umaerus et al., 2019), however, report that women tend to attribute higher importance to a broader range of forest assets that are more aligned with environmental sustainability. Additionally, there is a broad literature positively correlating workforce diversity with organizational resilience (Bogdański, 2021; Duchek et al., 2020).
This project will contribute to the long-term sustainability of the forest sector in NL and the well-being of their associated communities through a focus on fostering greater gender parity and diversity in the province's forest industry workforce. This research has been framed in partnership with both the Newfoundland and Labrador Forest Industry Association (NLFIA) and the Newfoundland and Labrador Organization of Women Entrepreneurs (NLOWE). With a number of forest industry representatives in the province expressing concerns regarding a lack of skilled workers and the yet-untapped human resources of a more diverse workforce, both organizations will benefit greatly from the findings of this research.
To achieve the project goals, the geographical scope of this study is the Corner Brook region and the Great Northern Peninsula; regions with strong connections to the forest industry. Within these regions, target demographics are current and former forestry workers as well as inhabitants of communities that are or were dependent on the forest sector. With our focus on exploring the importance of fostering greater gender parity in the province's forest industry workforce, the specific groups affected include women as well as other currently underrepresented workforce groups.
The main objectives of this study are: a) investigate the values attributed to forest assets by key stakeholders associated with forestry; b) identify barriers and opportunities for the diversification (particularly of gender but also age and ethnicity) of the forestry workforce in the province; c) mobilize acquired knowledge and propose recommendations to community partners, decision-makers, and the general public based on the study data. We hope that the application of some of the project outcomes will foster an increase in participation and greater inclusion of other underrepresented groups in the forest sector and other resource sectors in NL.
Departments
Grenfell Campus

Lead Organization
Grenfell Campus

Partner Organization
Newfoundland and Labrador Forest Industry Association
Newfoundland and Labrador Organization of Women Entrepreneurs

Location
20 University Drive
Corner Brook, NL
Canada

Industry Sectors
Agriculture, forestry, fishing and hunting
Support activities for agriculture and forestry
Funding
Harris Centre Employment Diversity Fund

Project Lead(s)

Lucas Garcia (RA)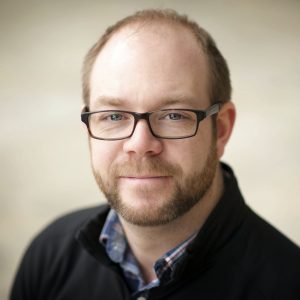 Stephen Decker
Collaborators

Bill Dawson (Newfoundland and Labrador Forest Industry Association)

Carolyn Wakeham (Newfoundland and Labrador Organization of Women Entrepreneurs)
Strategic Research Theme

Community and Regional Development

Environment, Energy and Natural Resources

Social Justice