Designing and Cultivating a Community-Informed Universal Design for Learning Community of Practice in Newfoundland and Labrador
Description
In this project, a team of educators, students, and community members will design and launch a dynamic Universal Design for Learning (UDL) Community of Practice (CoP) in Newfoundland and Labrador. By fostering a collaborative and knowledge-sharing environment, the CoP will provide members with opportunities to enhance their learning and practices, facilitate collaboration, and engage in meaningful interactions with people in their respective fields and the community. The CoP will enhance pedagogy and increase accessibility in the province by promoting inclusion and best practices and helping members transform their approaches to education.
CoPs are valuable because they connect people, provide a shared context for communication, enable dialogue, stimulate learning, capture and disseminate existing knowledge, and generate new knowledge. The UDL CoP will connect educators, students, community members, and others who share a common interest in UDL in NL to promote best practices and create new knowledge to advance the implementation of UDL in the province.
The primary objectives will be carried out in collaboration with community partner(s):
Identify the goals, mission, and vision for the UDL CoP.
Define the activities, technologies, group processes, and roles supporting the UDL CoP's goals.
Design a UDL CoP platform (i.e., website) that reflects the needs of educators and the wider community.
Launch the UDL CoP to a broad audience to engage new members and deliver immediate benefits.
Partner Organization
Coalition of Persons with Disabilities-Newfoundland and Labrador (COD NL)

Funding
Public Engagement Accelerator Fund

Collaborators

Rose Singh

Simon Adu-Boateng

Dr. Tracy Smith-Carrier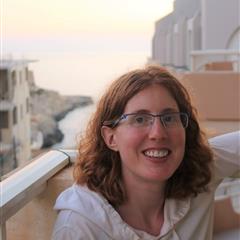 Lynsey Soper-Thistle
Strategic Research Theme

Information and Communication Technology

Social Justice