The Art and Science of Fungi
Description
ForayNL is a not-for-profit group of volunteer fungal enthusiasts that engages in citizen science, education and outreach activities. They coordinate an annual Foray that brings in fungal experts from around the world to intensively collect and inventory fungi in a different part of the province for a week, culminating in a weekend-long event for the general public. This proposal will seek to expand the scope of the Foray and recruit new participants by broadening the focus beyond fungal taxonomy and inventory to bring in participants from the fine arts and broader sciences, specifically data science along with Indigenous participants.
Much of our knowledge about fungal diversity in the province is due to the efforts of the amateur mycology group. ForayNL has been coordinating mushroom forays since 2003 (with a 2-year hiatus due to COVID). ForayNL organizes a Foray in a different part of the province every fall to capture different climate regions and habitats. As well, because mushrooms can only be detected when they emerge, and emergence is heavily weather dependent, they try to sample the same area two years in a row. To date, Forays have been carried out in both Labrador (Forteau, Konrad Brook, Battle Harbour, Happy Valley-Goose Bay), and on the island (Avalon, Terra Nova and Gros Morne National Parks, Central, Northern Peninsula, Fogo, Humber Valley). Dried specimens are archived in a fungarium hosted on Grenfell campus.
To ensure sustainability of the ForayNL group, there is a need to recruit new participants. One way to do this to expand the breadth of what happens at the Foray beyond the collection and taxonomic focus. Over the past 20 years, ForayNL has amassed a large database of fungal occurrences across the province; these can be harnessed to address an array of as-yet unanswered scientific questions. We propose to expand the weekend Foray so that the final day is a stand-alone mini conference that brings in post-secondary students from the arts and sciences to highlight their work related to the topic of fungi. We will sponsor a both a data-science and a fine-arts contest in six months leading up to the 2024 Foray to entice broader participation.
The objectives of this project are to:
1) increase the breadth of participants in the annual Foray;
2) engage post-secondary students at MUN with the Foray; and
3) facilitate outreach about what the Foray is about through data analysis and artistic expression.
Departments
St. John's Campus > Faculty of Science
St. John's Campus > Faculty of Science > Biology

Lead Organization
Memorial University

Partner Organization
ForayNL

Location
St. John's, NL
Canada

Industry Sectors
Agriculture, forestry, fishing and hunting
Educational services

Funding
Public Engagement Accelerator Fund

Theme
Mushrooms
Mushroom hunting
Plants, Edible
Forage
Clubs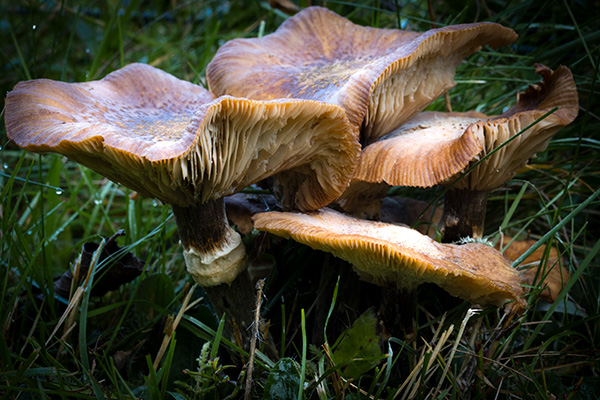 Strategic Research Theme

Aboriginal Peoples

Creative Arts, Culture and Heritage

Environment, Energy and Natural Resources

Oceans, Fisheries and Aquaculture