Lobster Abundance and Egg Production in Relation to Substrate Rugosity in Bonne Bay, Newfoundland
Description
Marine reserves are a management tool often proposed to preserve biodiversity and ecosystem function and enhance fisheries. Many considerations must be addressed before marine reserve establishment should occur, most importantly, the biological requirements of the species being protected must be considered.
The American lobster fishery is an important fishery in North America and more specifically in Newfoundland. It is one of the most managed fisheries and American lobsters are well studied. Because lobsters are such a significant resource, it is important that they be protected to prevent over exploitation. To date, there are few marine reserves established specifically for American lobsters.
Rugosity has been described as a measure of topographic complexity that provides an index of potential shelter for mobile marine organisms, and American lobsters have been shown to exhibit a preference for shelter-providing habitats. This study investigated whether the predicted egg production of American lobsters depends on substrate rugosity. This information would further knowledge of the biological requirements of this species and provide more direction as to what aspects must be considered when establishing lobster reserves. This data was obtained by sampling American lobster populations in five sites of increasing substrate rugosity. The sex, carapace length, presence of eggs and v-notch, egg stage, and recapture occurrence were recorded and analyzed between the five sites. Predicted egg production was calculated via the carapace length using the fecundity equation proposed by Campbell and Robinson (1983). The results showed that American lobster size, and hence egg production, did not depend on substrate rugosity at five sites in Bonne Bay, Newfoundland. This suggests that the fecundity of American lobsters is not habitat specific and that there are other factors affecting American lobster size, and consequently egg production. These results, if confirmed in other studies, indicate that adult lobster habitat structure is not as important in marine reserve design.
Hons. Diss. (B.Sc.) – MUN 2009
Industry Sectors
Fishing, hunting and trapping
Theme
Lobster Fishery
Lobster
Marine Protected Areas
Collaborators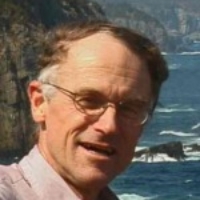 David Clayton Schneider

Robert G Hooper
Strategic Research Theme

Oceans, Fisheries and Aquaculture