Reproductive Potential of V-Notched American Lobsters (Homarus americanus) in Newfoundland: Does V-Notching Work?
Description
The American Lobster (Homarus americanus) is an important part of Atlantic Canada's fishery. V-notching berried females is just one of the many conservation measures that have been put in place to protect it. This voluntary conservation practice marks a female lobster as capable of reproducing and potentially acts to increase egg production in the lobster population by excluding breeding females from the fishery.
This study compares the calculated reproductive potential (eggs) of v-notched and non v-notched females from Eastport, Leading Tickles, Random Island, Shoal Point, Summerford, Gander Bay, and Trout River to determine if v-notching improves lobster egg production in Newfoundland. Reproductive potential was calculated using the equation from Campbell and Robinson (1983). V-notching increased both size of lobsters and the reproductive potential of the lobster population in Newfoundland. V-notching is an effective conservation practice that should be considered for adoption as a regulatory measure.
Hons. Diss. (B.Sc.) – MUN 2010
Industry Sectors
Fishing, hunting and trapping
Theme
Fishery Research
Lobster Fishery
Lobster
Lobster
Collaborators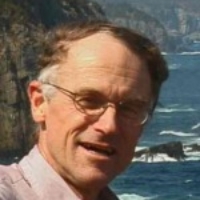 David Clayton Schneider
Strategic Research Theme

Oceans, Fisheries and Aquaculture