Description
"Screening the Offshore" is a collaborative project between Memorial University's Department of English and The Rooms Provincial Art Gallery. The project culminated in two nights of free public screenings and discussions of video art focused on offshore energy. Occurring on 2-3 September 2016 in The Rooms theatre, both evening events commenced with brief expert introductions to the respective programs, and concluded with moderated open-mike discussions. The first night featured three short videos and the second a single medium-length film. A reception open to the public followed the 3 September session.
"Screening the Offshore" is the key public engagement component of Petrocultures 2016: The Offshore, an international conference hosted by Drs. Fiona Polack and Danine Farquharson at Memorial University from 31 August-3 September 2016. Petrocultures brought together scholars, policy-makers, industry employees, artists, and the general public to discuss the cultural and social dimensions of our energy present and futures. The rapidly arriving reality of climate change gives us an urgent need to rethink our reliance on fossil fuels. Today's environmental and energy challenges also entail fundamental questions about values, power, habits, and ethics that cannot be solved by technological and engineering innovations alone. All of the activities associated with Petrocultures 2016, including "Screening the Offshore," aimed to further collective thinking on these crucial concerns. In keeping with its Newfoundland and Labrador setting, Petrocultures 2016 and this public engagement project focused especially on the socio-cultural aspects of offshore oil and energy.
In an economically volatile province with abundant oil, gas, wind, and hydro resources, discussions about energy are of pressing import. "Screening the Offshore" will enrich and advance public discourse in Newfoundland and Labrador. Our engagement project has also provided meaningful graduate training opportunities and strengthen the collaborative relationship between The Rooms and Memorial University.

Location
, NL
Canada
United Kingdom

Industry Sectors
Performing arts, spectator sports and related industries Oil and gas extraction
Funding
Public Engagement Accelerator Fund

Theme
Aboriginal Peoples
Arts, Culture & Heritage
Energy
Visual Arts
Oceans
Collaborators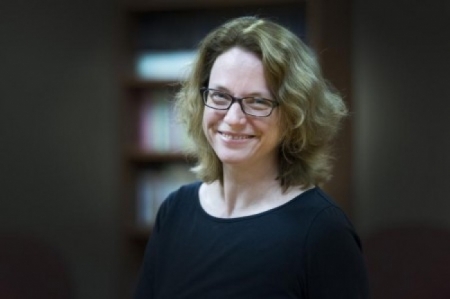 Danine E Farquharson

Vicky Chainey-Gagnon (Rooms Provincial Art Gallery)

Shannon Webb-Campbell (Memorial University)
Strategic Research Theme

Aboriginal Peoples

Arctic and Northern Regions

Creative Arts, Culture and Heritage

Environment, Energy and Natural Resources

Oceans, Fisheries and Aquaculture