North West River Artist-In-Residence Program
Description
The North West River Artist-in-Residence Program is a pilot program which is an initiative of the Labrador Institute and Grenfell Campus Art Gallery/Fine Arts Division, Memorial University of Newfoundland. It is situated in the Labrador Institute Research Station at North West River, Labrador. The residency is open to artists of all disciplines (including Visual Arts, Film, Audio, Music, Theatre, Writing and Curatorship). The residency welcomes artists who wish to research, develop and/or produce ongoing or new bodies of work. Artists are expected to make a community presentation (workshop, public lecture, studio tour, reading, for example).
Subject to availability, residencies are from 1 to 12 weeks in duration with residencies available beginning September 1 to the mid-November in 2014; and January 1 to May 1, 2015.
The Labrador Institute provides accommodation and working space at the Labrador Institute Research Station in North West River. Participants are responsible for all travel and personal expenses including food and materials.
The Labrador Institute Research Station supports research in many areas so there may be opportunities for cross-disciplinary projects.
The North West River Artist-in-Residency Program seeks to support artists by:
providing an extended period of time to research and develop current and new projects; exposing artists to a stimulating northern environment which is visually and culturally rich; providing possible opportunities for cross-disciplinary collaboration
The Program serves the regional community by: exposing it to contemporary Canadian and International art practices; and providing talks, workshops and other activities in the communities of Happy Valley/Goose Bay and environs
Past Artists-In-Residence include:
Anne Troake, film
Amy Malbeuf, visual arts
John K Samson, song-writing
Melissa Tremblatt, visual arts
Geoff Butler, visual art, writing, music
Eden Robinson, writing (In partnership with the English Program)
Industry Sectors
Performing arts, spectator sports and related industries
Funding
Grenfell Art Galler
MUN Scholarship in the Arts
Labrador Institute

Theme
Art Galleries
Theatre
Music
Visual Art
Collaborators

Anne Troake

Amy Malbeuf

John K Samson

Melissa Tremblatt

Geoff Butler

Eden Robinson

Scott W. Neilsen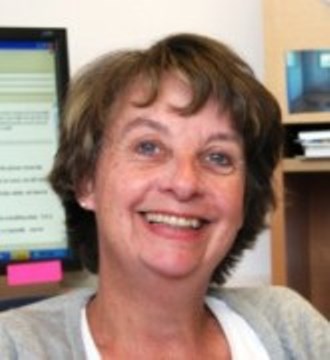 Martha Jane MacDonald

Charlotte Jones
Strategic Research Theme

Aboriginal Peoples

Arctic and Northern Regions

Creative Arts, Culture and Heritage