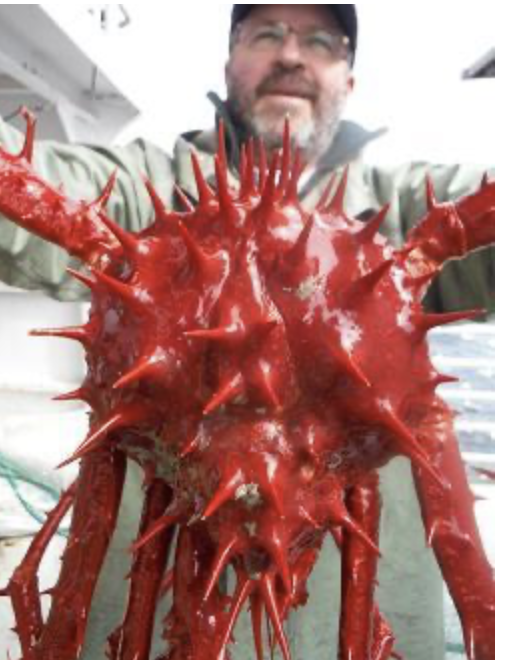 Contact
scott.grant@mi.mun.ca
778-059-8___
Collaboration network
Visualization
Research Scientist
Memorial University of Newfoundland, Marine Institute > Office of Research and Development
Research Interests
Active Research Interests:
Discard survivability of undersized crab in the Newfoundland snow crab (Chionoecetes opilio) fishery; laboratory and at-sea experiments.
Seasonal variation in biological yields of northern shrimp (Pandalus borealis) in Newfoundland waters.
Development of a size-sorting grid for the Newfoundland northern shrimp fishery.
Parasitic loading and mercury body burdens in Smallwood Reservoir lake whitefish (Coregonus clupeaformis): assessing a potential fishery.

Emerging Research Interests:
Finfish and shellfish gear selectivity; bycatch survivorship; movements and distribution of fish; fish behaviour; fish habitat use; quantitative and qualitative analysis of diet in fish; bioenergetics modeling; baseline biological surveys.

Past Research Interests:
Development of non-lethal harvesting technologies in the Newfoundland lumpfish (Cyclopterus lumpus) roe fishery.
Baseline biological studies of fish assemblages in large lakes and rivers in Labrador.
Field and laboratory studies on ecological factors influencing behaviour, distribution, habitat use, and survival of juvenile Atlantic cod (Gadus morhua) in coastal waters of Newfoundland.
Enlarged fatty livers in juvenile Atlantic cod: comparison of laboratory cultured and wild juveniles.
Quantitative and qualitative analysis of diet of marine and freshwater fishes: incorporating bioenergetic models of growth, capture-mark-recapture abundance estimates, daily ration estimates, and prey inventories to assess factors influencing fish distrib.