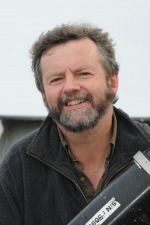 Contact
psnelgro@mun.ca
864-3440
Collaboration network
Visualization
Special Equipment
Dissecting microscopes.
Small box corer.
Plankton nets.

Research Interests
Active Research Interests:
Advection and recruitment in larval fishes and invertebrates.
Bentho-pelegic coupling in sedimentary communities.
Biodiversity regulation in marine communities.

Emerging Research Interests:
Marine sediments and ecosystem functioning.
Behaviour of larval fishes.
Deep-water corals.

Past Research Interests:
Pollution effects on coral reefs.
Ecology of deep-sea communities.
Hydrodynamic control of larval settlement.