A Biophysical Study of Connectivity in Early Life History Stages of Coastal Newfoundland Fishes.
Description
My current research involves the development of bio-physical model which will help understand the temporal and spatial linkages of eggs and larvae from several native Newfoundland fish species (including Cod, Smelt, Plaice and Sculpin). The model will focus on Trinity Bay and will test whether meta populations exist within and between bays. Essentially the bay represents a potential set of meta populations with unknown exchange of individuals. This exchange or 'connectivity' can occur at various stages of life history, but my work model will focus on the pelagic early life history stages. At these early stages the connectivity within the bay is largely affected by physical oceanographic processes. The model uses cod (Gadus morhua) as a focus species because they are known to produce pelagic eggs and larvae which have a wide dispersal potential. By combining oceanographic data with egg and larval abundances the degree of within bay connectivity can be illustrated by a model. The objective of this study is to provide basic information on connectivity and population structure within and beyond Trinity Bay. Applying meta population theory to fish populations can help identify key population structures and provide a scientific framework for fisheries and conservation of all marine species. This type of information is particularly important to the planning and measurement of success of marine protected areas (MPA's). The model may also provide insight into between-bay connectivity questions. However the information is applied, this approach to modeling a marine ecosystem is novel and can provide the groundwork for future marine-related ecological studies.
Industry Sectors
Fishing, hunting and trapping
Funding
NSERC (connectivity Strategic Grant), Memorial University Of Newfoundland Graduate Fellowship.

Collaborators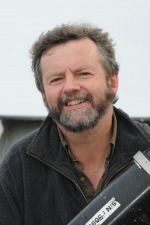 Paul Snelgrove

Brad de Young

Robert S Gregory

Brenda Oake
Strategic Research Theme

Oceans, Fisheries and Aquaculture