Preparing NL Youth Community for Career in Technology
Description
The growing need for IT professionals in NL has increased significantly in recent years. Since this is in line with the global phenomenon, several organizations including educational institutions in NL including the NL government are taking strategic steps to assure the demand for IT professionals. The demand for tech employees in the region is much higher than the graduating candidates with relevant skills. The only way to meet such a demand in the tech industry that has a significant contribution to the NL's economy is by introducing and educating the youth in NL towards a career in Tech Industry at an early age. Those students who are already enrolled in the field of computer science, computer engineering and other related IT program have already chosen their career paths. A disruptive approach is now needed for the youth (8 – 17 years) to create awareness about the variety of career options in this industry and also teach them basic programming and hardware skills that can be helpful to them for a broad range of career paths.
Departments
Electrical and Computer Engineering

Lead Organization
Memorial University of Newfoundland

Partner Organization
The Muslim Association of Newfoundland and Labrador (MANAL)
Creatros Technologies Inc., St. John's, NL.

Industry Sectors
Professional, scientific and technical services
Professional, scientific and technical services Educational services
Educational services
Funding
Memorial's Quick Start Fund for Public Engagement

Project Lead(s)

Ashraf Ali Khan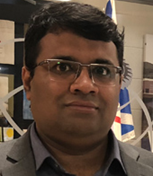 Mohsin Jamil
Collaborators

Syed Mansoor Pirzada

Arifusalam Shaikh

Kashif Amjad
Strategic Research Theme

Community and Regional Development

Information and Communication Technology