Geovisualization of Fishing Vessel Movement Patterns to Assist in Enforcement Operations
Description
The study of movement, and extraction of patterns from it, is an area of particular interest when trying to understand some of the behavioural parameters driving motion. The study of movement is relevant when trying to understand complex processes or network interactions. Detection of anomalous movement patterns is a difficult task which has been studied extensively in such diverse fields as computer science, ecology, geography and physics. Such detection is important as it allows the identification of irregularities in movement which could indicate a variety of factors such as climatic conditions, distress or illegal activity. Automated or semi-automated means for detecting anomalous patterns are of great interest to professionals in many different fields, such as enforcement officers, for monitoring of illegal fishing; urban planners, for alleviation of congestion through targeted road construction; or ecologists, for animal tracking. All of these professionals are often expected to deal with more data than time or resources permit, which is the problem that geovisualization aims at solving.
To the best of our knowledge, no work has been dedicated to finding and assessing which visual representations are most effective for the identification of anomalous movement patterns. By harnessing the ease with which the human mind can detect visual patterns, it may be possible to increase the amount of data that can be represented and the speed with which users can identify anomalous patterns, thus assisting with tasks which require visualization. Systems which effectively simplify and highlight patterns in data sets could therefore save a significant amount of time and assist in identifying suspect behaviours. This, in the context of fisheries enforcement, could lead to actions which lower the incidence of illegal activities or shorten times to dispatch help for vessels in distress.
The primary research questions to be addressed are:
What are some visual representations of spatio-temporal data which promote an understanding of movement patterns
How can we filter out regular patterns and highlight anomalous patterns visually
Which combination of these movement pattern representations is the most effective and useful in helping professionals with their daily tasks
The purpose of this study is to explore the various means of representing movement patterns and highlighting of anomalous ones. This could be useful for a number of groups, from behavioural scientists looking at animal behaviour, to officers working for the Department of Defence. For this project, we are particularly interested in assessing which visual representations are best suited to assisting in the task of enforcement of fisheries regulations. The objectives of this research are:
To determine what constitutes an anomalous pattern
To find a way to examine anomalous patterns at multiple scales (point object, object field, population subsets, entire population)
To design visual representations which will aid in the task of finding anomalous patterns
To test which visual representations are the most useful to professionals in extracting meaningful information from a large spatio-temporal data set
The expected outcome of conducting this research is the design and evaluation of visual representations of movement patterns which promote the visualization process of large spatio-temporal data sets. The primary contribution of this research is the development of novel methods of representing spatio-temporal data sets and the patterns contained within them.
The secondary contributions include the elaboration of a formal definition of what constitutes an anomalous pattern in the case of fisheries enforcement, the design of a research prototype implementing the novel visual representations developed for this project and the implementation of anomalous pattern detection and filtering algorithms.
Industry Sectors
Fishing, hunting and trapping
Theme
Fisheries
Management Information Systems
Computer Science
Collaborators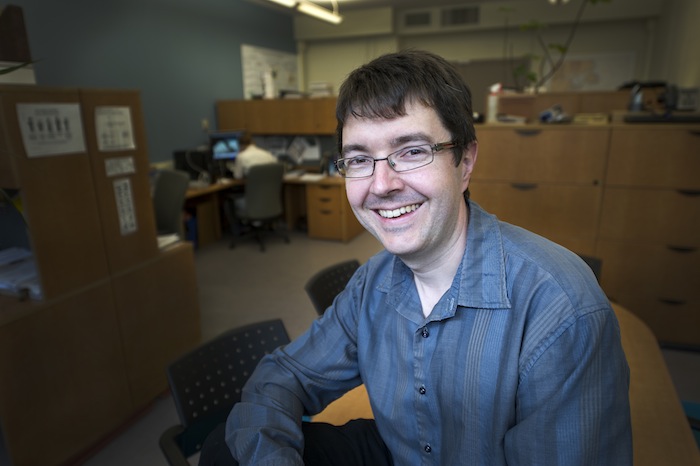 Rodolphe Devillers

Orland Hoeber
Strategic Research Theme

Oceans, Fisheries and Aquaculture