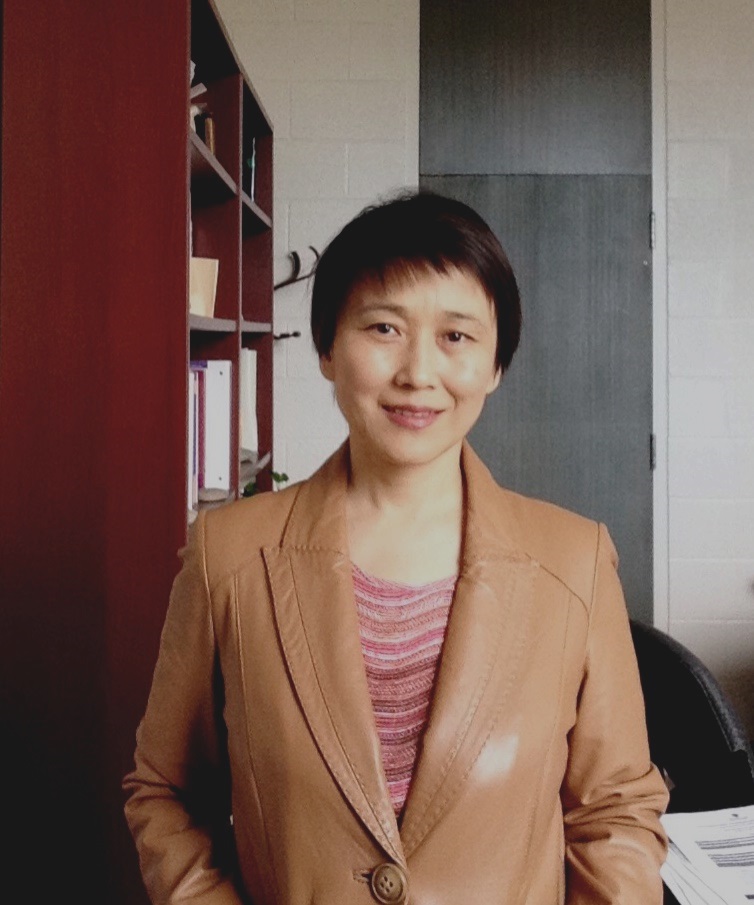 Contact
xuemeil@mun.ca
(709) 864-6224
Newfoundland and Labrador, China
Available to supervise
Available for media contact
Collaboration network
Visualization
Bio
My research covers TESL/TEFL, academic writing, migration experiences, and identity construction in additional language contexts. My current projects focus on newcomer (immigrant, refugee, and international student) language, social, settlement, career issues in Canada. Meanwhile, I look into graduate English writing instruction and teacher education at the tertiary level in China. I teach and supervise in these areas.
Research Interests
Active Research Interests:
SSHRC/Vice-President Research Grants, MUN: Immigrant Students in Newfoundland High Schools: Performance and Needs Analysis, June 2011-Dec. 2013.
Pratt Foundation Grant (co-applicant with Dr A. Doyle): Toward Supporting the Educational Development of ESL Children in Newfoundland. June 2012-May 2015.
Faculty of Education Research and Development (R&D) Funds: Experiences of High School Immigrant Students in St John's and Implications for Newcomer Education, 2011-2013.
Faculty Start-Up Funds: Investigating ESL Support in St John's Schools: Status Quo and Suggestions, 2010-2013.
SSHRC Insight Development Grant: Mediating the Gaps in Language, Identity, and Career with Newcomers: The Case of Newfoundland. July 2012-June 2015.
SSHRC Partnership Grant "Pathways to prosperity: New policy directions and innovative local practices for newcomer attraction and integration". Sub-Grant (Co-applicant with Drs L. Lewis & H. McLeod) The Open Studio Project. Sept 2016-Aug 2017.
SSHRC (Social Sciences and Humanities Research Council of Canada) Partnership Development Grant (co-applicant with Drs Stewart & Ricento): Refugee Student Integration: Building Welcoming Communities and Schools for a Sustainable Future. Mar 2014-Feb 2017.
MITACS Accelerate Grant (co-applicant with Drs J. Stewart & T. Ricento): Bridging Two Worlds: Culturally Responsive Career Development Programs and Services to Meet the Needs of Newcomer and Refugee Children in Canada. Jun 2015-Jun 2017.
SSHRC Insight Development Grant ($74,980; Co-applicant with Dr Leah Lewis & Dr Heather McLeod): The Hearthstone Studio: Public Art Hive as Space for Learning, Creativity, Exchange, and Wellness. Sept. 2018 - Aug. 2020 .
MITACS Globalink ($6,000; Applicant; intern Hua Que, hosted by Soochow University) An Examination of Post-Compulsory Education for Migrant Children in Urban China June 10, 2019-Sept 1, 2019.
NSERC (Natural Sciences and Engineering Research Council) CREATE Grant (1.65 million, collaborator in education and training programs; principal applicant being Dr Bing Chen) Persistent, Emerging, and Oil PoLlution in cold marine Environments (PEOPLE Net.
Office of Public Engagement COVID-19 Quick Start Grant ($2,500; Applicant): Professional Learning for TESL Teachers in NL in a Time of Change, Aug 1, 2020-Jan 31, 2021.
Office of Public Engagement Accelerator Fund ($9940; Applicant) Enhancing engagement of TESL NL stakeholders on pressing issues, Apr 1, 2021-Mar 31, 2022.

Emerging Research Interests:
anti-racism and newcomer wellbeing.

Past Research Interests:
Identity Re/Construction of Cross-Cultural Students.
ESL Writing.
Newcomer (immigrants, refugees, and international students) Integration in NL.
English academic writing instruction and teacher education.